Bi-Folding Doors Southampton, Hampshire
Our stunning range of uPVC and aluminium bi-folding doors in Southampton will make a wonderful addition to your property in Hampshire. Enjoy increased sunlight and a welcoming atmosphere with fantastic panoramic views outwards and a seamless connection between home and garden.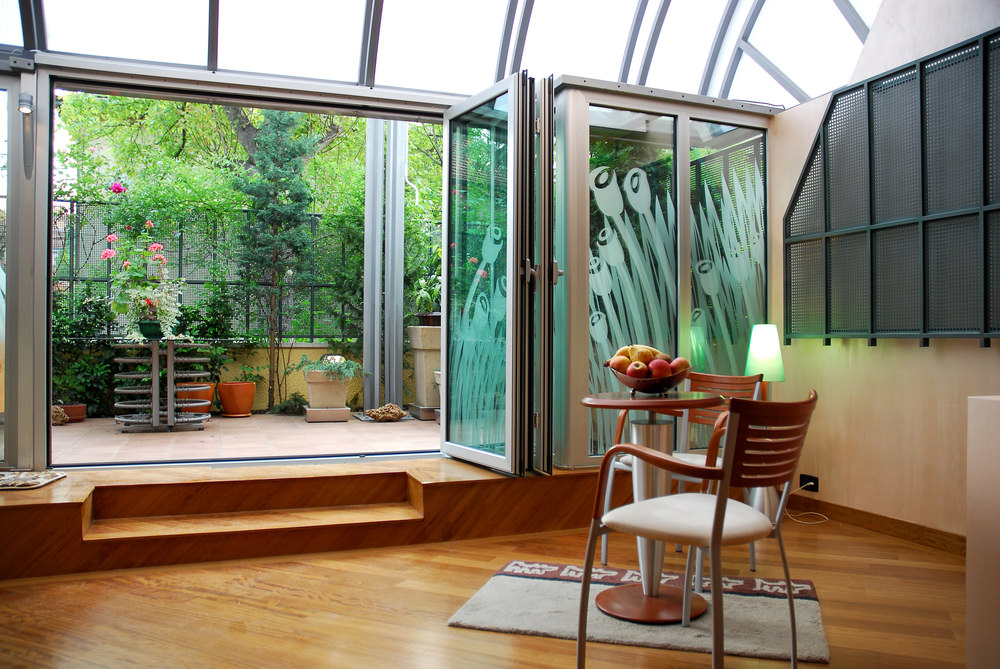 Whether you wish to use bi-folding doors internally or externally within your property, they make excellent room dividers and are even suitable for conservatory builds. Our beautiful Liniar uPVC bi-folds offer ultra slim sightlines and concealed hardware allowing them to be regarded as a genuine alternative to aluminium. We also provide a superb range of aluminium bi-fold doors from Smarts.
Flexible Configuration
Our innovative bi-folding doors are a superb way to open up your home by creating more living space. These doors can fold back to just a few inches of opening, providing you with a seamless entrance to the outside and between rooms. The popular doors are also available in a variety if opening configurations such as folding to the left or right. Whichever you choose for your property, you will undoubtedly be impressed by the small amount of space they take up when open.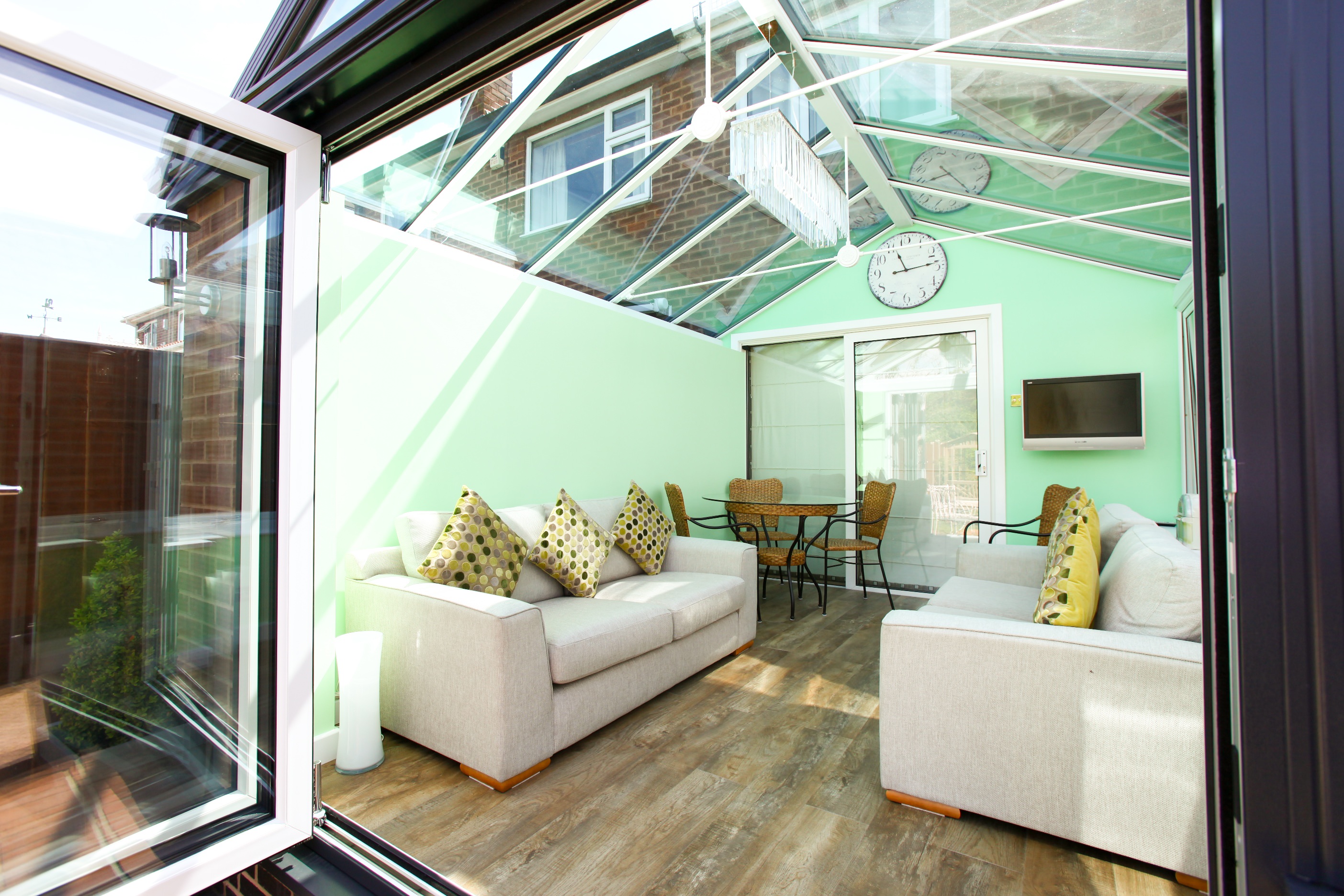 Ultra-Low Threshold
All our bi-fold doors are available with an aluminium 24mm low threshold with optional wheelchair access ramp. You can rest assured that all our doors are designed to the highest of classifications, meeting all current Building Regulations.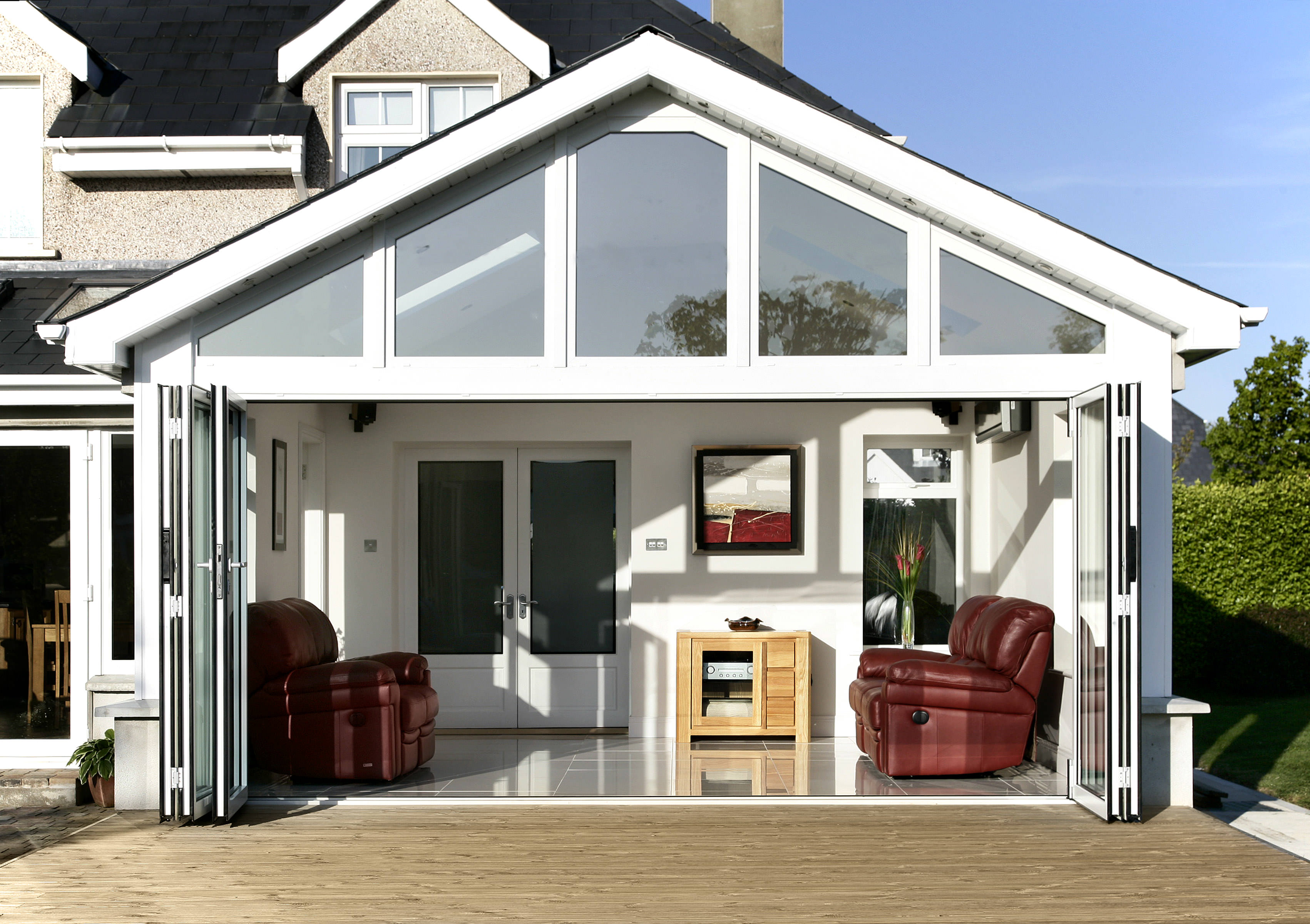 Super Sleek Profile
Our slimline bi-folding doors give you less uPVC and more glass. An in-board stainless steel track conceals unsightly hardware for a super neat appearance.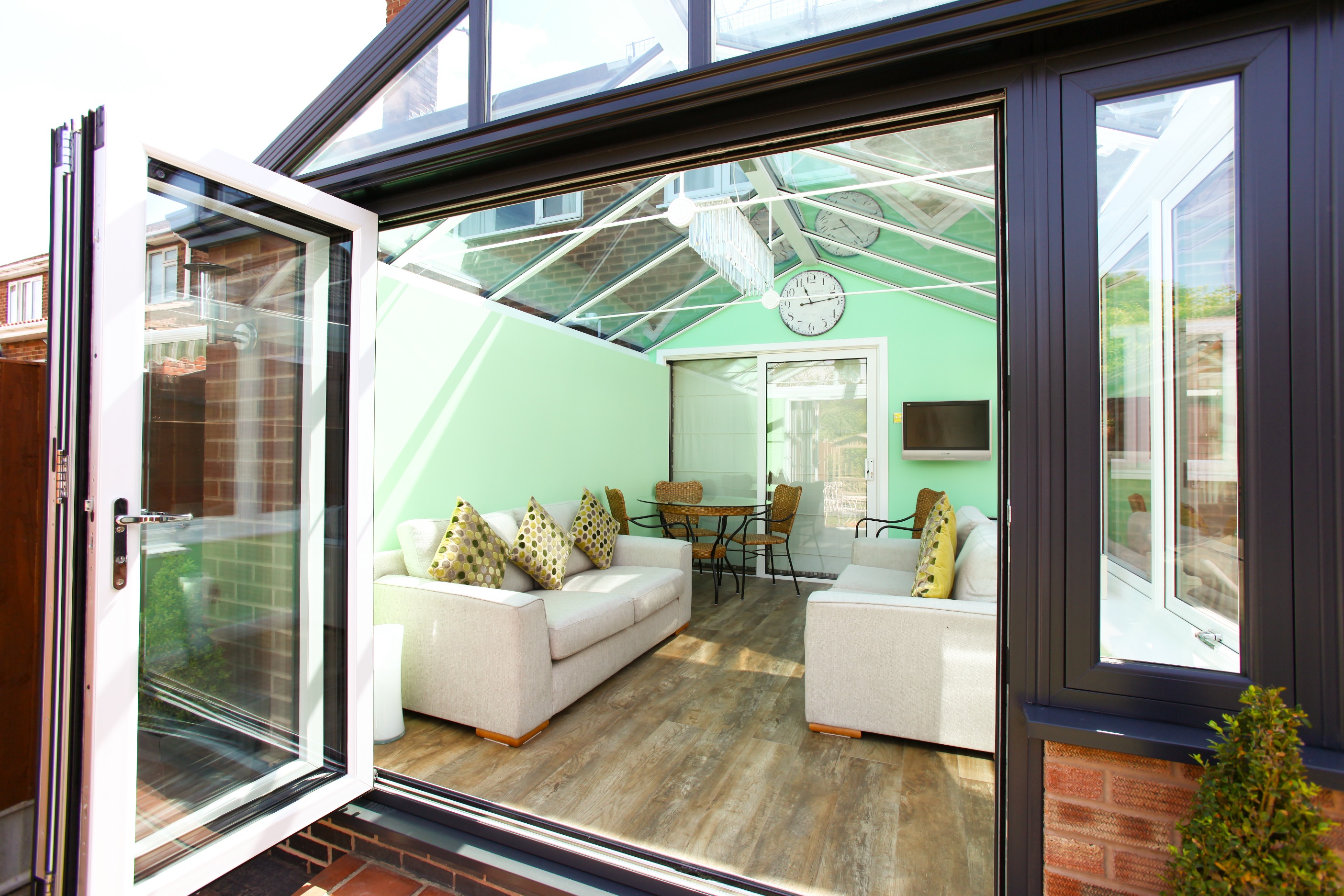 Colours and Finishes
Designed to complement a wide range of properties, our bi-folding doors are available in a wide variety of colours and finishes to match your specifications. We offer primed colour surfaces and wood-grain finishes for truly authentic look. Whatever your preferred style, we will provide you with the perfect colour match for your home.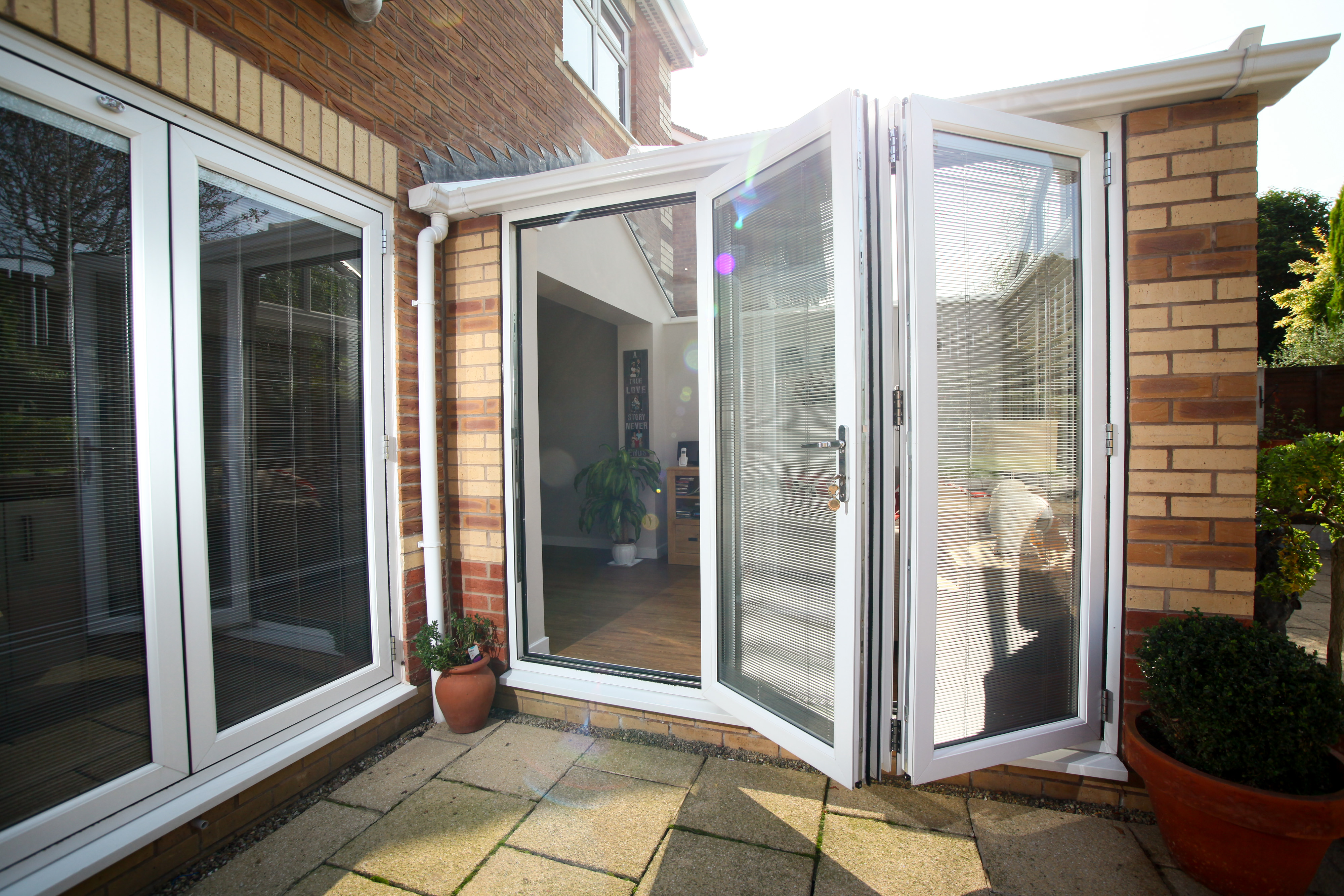 RAL Colours
Download our Smart Colour Guide to view our full range of aluminium bi-folding door colours.
Why Choose Our Liniar uPVC Bi-folding Doors?
MS Interiors and Building Ltd offers a superb collection of bi-folding doors with smooth gliding operation and beautiful, state-of-the-art designs. A bi-fold door is a fantastic means of creating more space within your property as well as enhancing modern aesthetics.
Aluminium Bi-Folding Doors
We also offer a full range of stunning aluminium bi-folding doors from Smarts Architectural Aluminium.