Composite Doors Southampton
Our composite doors will make a superior addition to your property in Southampton.  These traditional looking doors are manufactured in the likeness of timber for a beautiful and timeless design.
Your composite door is uniquely designed to keep the wind, rain and external noise outside as well as offer the ultimate protection against intruders with a high security locking system.  This clever combination of excellent weather resistance and high security makes our composite doors in Southampton the right choice for your property.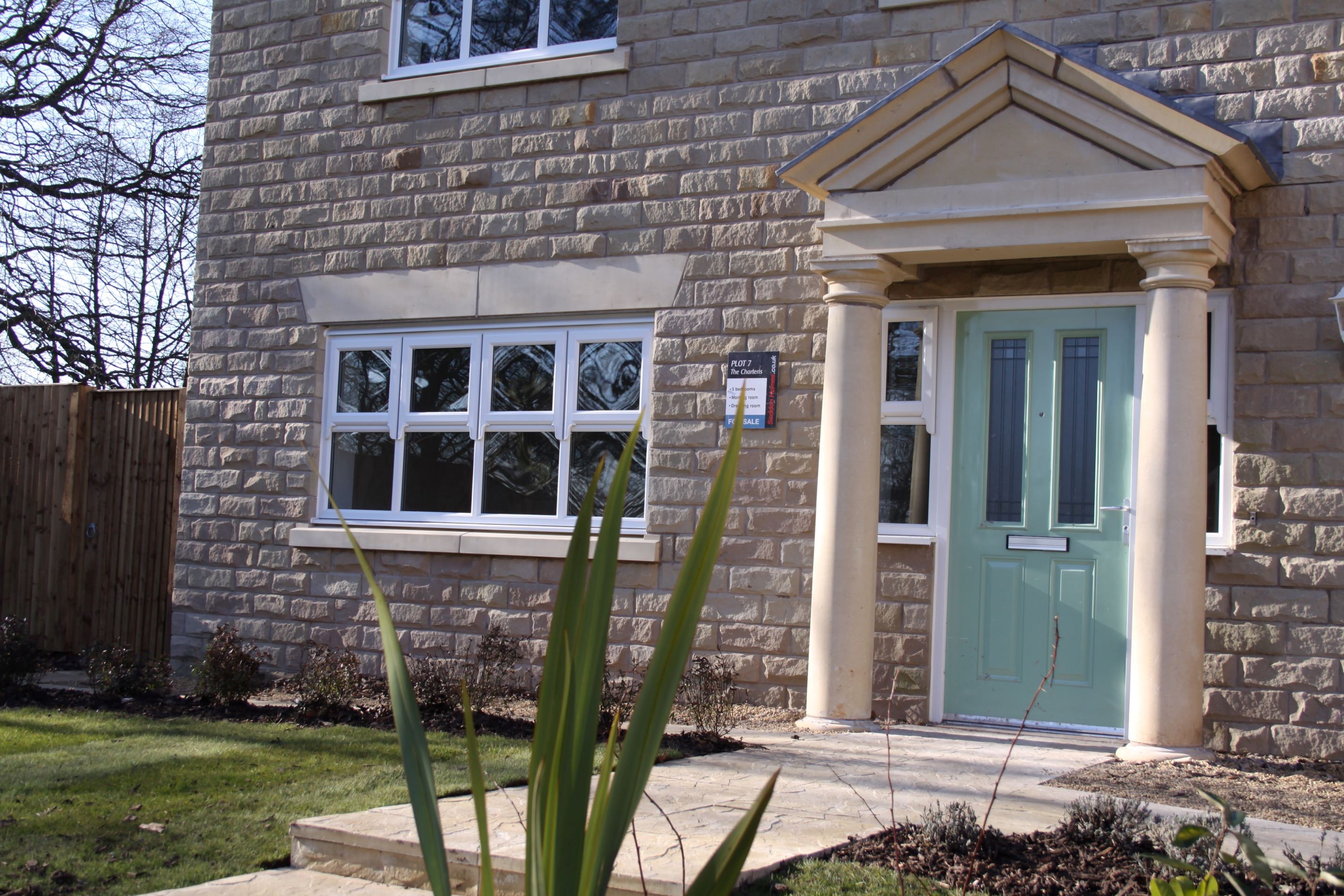 Door Stop Composite Doors
A front door says a lot about your property and now you can make a hard hitting statement with our fabulous range of Door Stop composite doors. Our contemporary furniture suites will transform your front door into a massive property feature.
Stunning Looks
Our charming range of composite door designs mirror the traditional appearance of wooden doors, allowing you to either maintain or add a touch of traditional aesthetics to your property. We offer an exciting wide choice of stylish door panels, designs and colours. All of which are designed to carry a range of beautiful accessories such as letterboxes.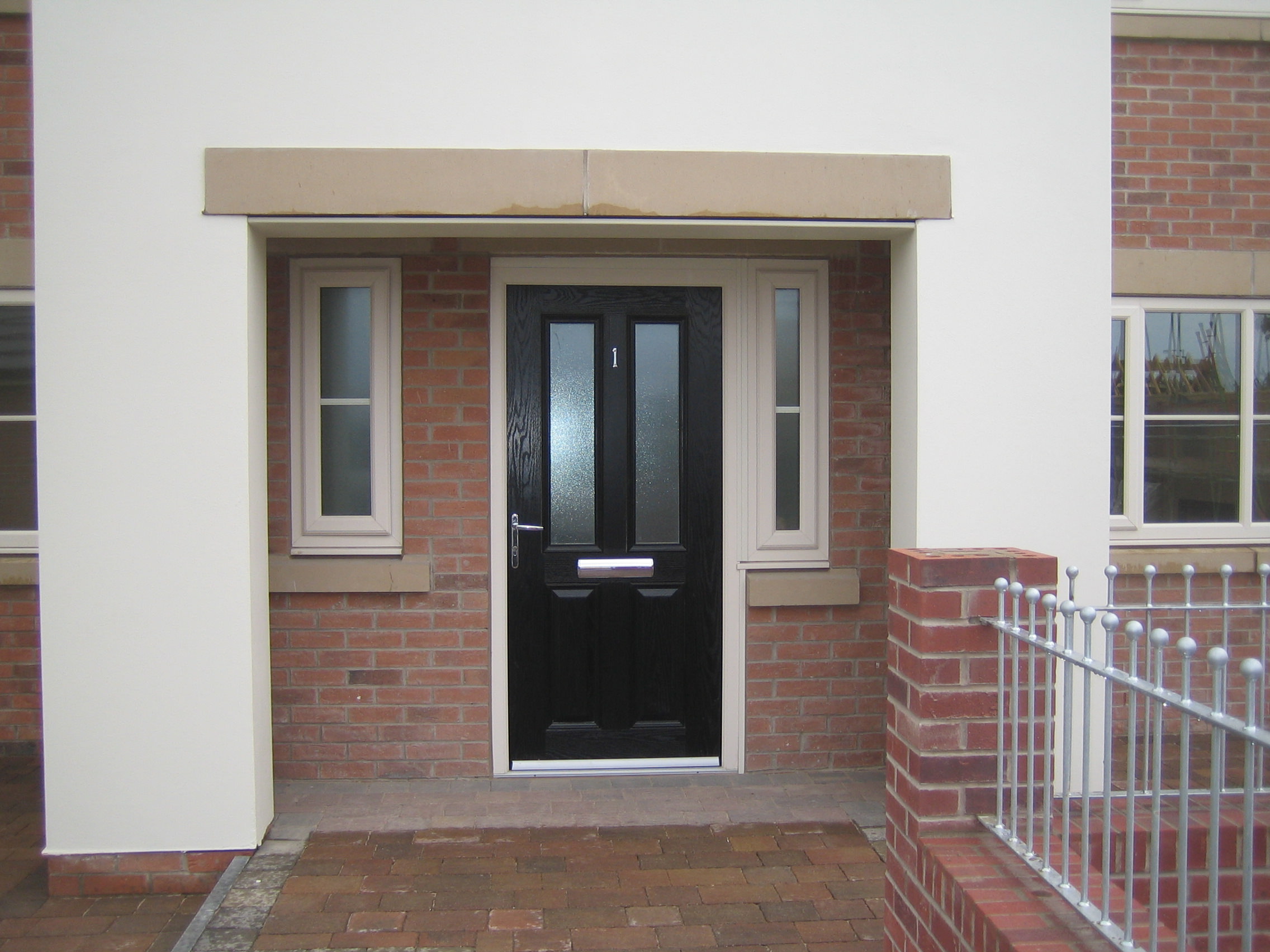 13 Colour Choices
We offer an attractive choice of colours, finishes and glazing – allowing you to make your mark. Your composite door can be as individual as you like. Choose from an exciting range of door colours such as Poppy Red, Duck Egg Blue and Black Brown. We also offer the standard colours, White, Black, Blue, Red, Green, Oak, Darkwood, Cream, Grey and Chartwell Green.
Low Thresholds
We offer low threshold options for wheel chair users – Part M compliant of Building Regulations. The best thing about our low thresholds is that they match the colour of the external door frame you choose to give you the best possible looking door.
Low Maintenance Design
Welcome guests in style with an authentic timber replica that is equipped with modern uPVC materials for a front door which is built to last. Our composite doors in Southampton are made using the very latest technology to ensure you receive the very best of a long lasting and highly weather resistant design. This means you benefit from the charming and rustic appearance of a wooden door but without the ongoing maintenance associated with timber.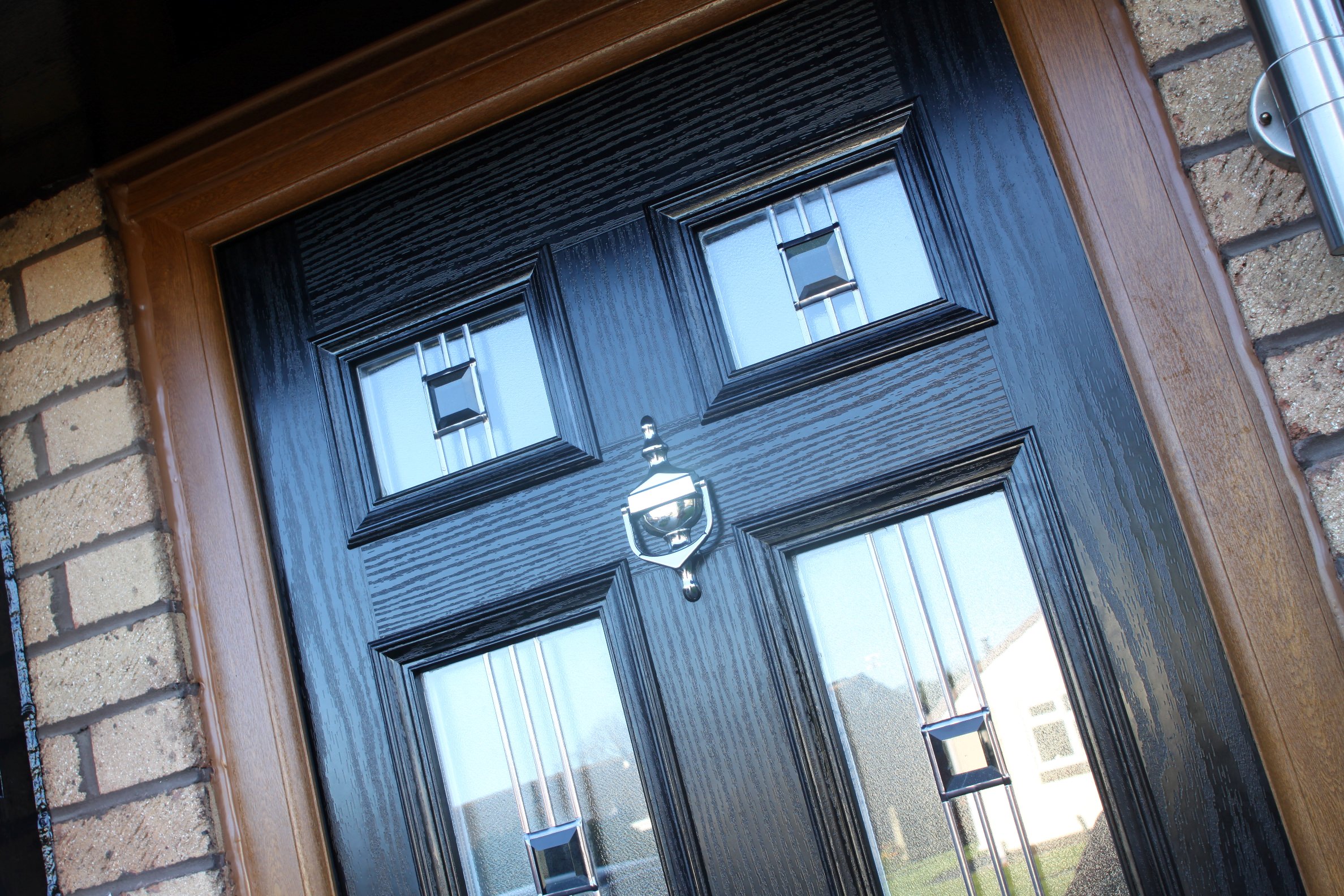 Your composite front door will never require re-painting and are guaranteed not to warp or rot. Incredibly easy to maintain, an occasional wipe clean is all that these doors will need to retain their great looks and performance.
Highly Secure
High security Yale locking systems are incorporated as standard to offer the ultimate home protection and give you great peace of mind.
Super Strong Lock Edge
Each hinge edge has PVC edging which allows the hinge to sit neatly inside the edge of your door. This also makes our composite doors super strong, with the lock edge being fitted with a full length of 4mm thick, powder coated aluminium lock strip. This also allows your preferred lock to sit flush inside your door so no unsightly looks.
Incredible Insulation
Composite doors offer up to 6 times more insulation when compared to standard timber doors. Extremely energy efficient, our composite doors have excellent thermal properties with all doors exceeding Building Regulation requirements. All our Door-Stop composite doors are rated by The British Fenestration Rating Council (BFRC).
Get in Touch | Composite Door Prices
Our composite doors are a great investment for your property, allowing you to benefit from excellent efficiency, security and sophisticated looks many years after installation. If you would like a free, no obligation composite door quote then please get in touch today.